Alliot Partner Q&A: Behind the scenes with Luc Lamy
Luc Lamy, Partner at Tax Consult and member of the EMEA Advisory Committee, shares what motivates him, the best career advice he ever received, and just as importantly, what he does when not working.
What do you love most about your job?
Our domain of expertise brings each day a lot of development opportunities and hot topics to resolve, and this provides passionate discussions and reflections with my colleagues and clients. Partnering with clients for years and developing a solid relationship are really appreciated.
What is one piece of advice you would give to someone who was looking at starting out in your industry?
First, it is key to accept that your degree is the first step and will not make you a complete professional. You will be in a continuous learning process. University does not provide the skills for leading a team and taking care off/serving clients. Each day is an opportunity for improvement.
What would you do if you weren't in your current role?
I would love managing a wine bar. I could easily imagine visiting French, Italian and Spanish wine producers from Sunday to Tuesday. The bar would be opened from Wednesday to Saturday. Do you want the opening hours?
Name 3 people that you would invite to a dinner party (living or dead).
I would be interested to dine with three successive presidents/country leaders and get their feedback on the evolution of their country. For instance, imagine doing that for the USA (Trump, Obama and Bush) or France (Macron, Hollande and Sarkosy).
What was your first job?
I started as a tax junior with Arthur Andersen. I started during a tax return peak season. The first months were challenging and provided solid foundations for my future.
What motivates you?
The diversity of things resulting from my day-to-day activities make me get up and enjoy the day.
If you could live anywhere in the world, where would you live?
Thanks to Alliott Group worldwide conferences, we can visit nice locations. Sydney left an outstanding impression.
How do you start each morning?
Turning on the radio, getting the news. I am not connected to social media. So it happens that I need to come back home … to get my mobile phone.
What's the best piece of advice that you've received?
My first boss always encouraged me to go visiting my clients. Do visit client on a systematic basis and offer advice proactively.
What is your favourite holiday destination and why?
For the first months of the year, it is definitively the mountains (i.e. French and Swiss Alps). I love skiing and enjoying après-ski with friends and children. For summer, South of Spain and Marocco are nice spots for kite-surfing.
Name one item that you can't live without.
At this time, my glasses. Without them, no access to books and I like French literature.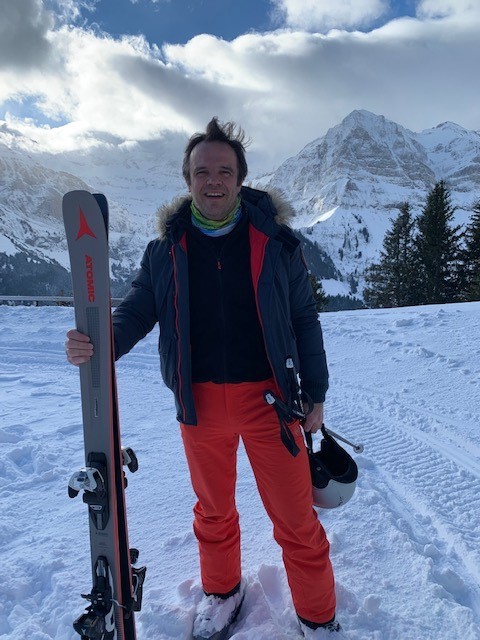 What is the number one problem Alliott Group solves for your clients?
Alliott Group enables my clients to get direct and accessible assistance in many locations where they operate. Providing solutions to an expatriate in Canada or in Malaysia through a quick call/meeting is that easy to implement with our Group.
Which countries do you most regularly work with?
We have on going business with our friends from Borrie in The Netherlands. Our common clients have subsidiaries and plants in both locations and this creates nice tax issues to tackle together.
What would you say to a firm that is considering whether to join Alliott Group or a different international group?
If your firm joins us, we expect more than a membership fee. We want your firm to be an active member and this will elevate your company's business.
Describe Alliott Group in as few words as possible.
Entrepreneurial mindset; fitted for small and medium-sized companies; friends enjoying working together.